We are a team of 6 organizations, located in Greece, Turkey, United Kingdom.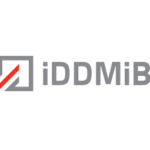 Istanbul Ferrous And Non-Ferrous Metals Exporters' Association was found in 1986 under the General Secretariat of the Istanbul Mineral and Metals Exporters Associations, represent more than 7000 member companies. Istanbul Ferrous and Non-Ferrous Metals Exporters' Association have been established with the aim of contributing to the improvement of exports, carrying out export related transactions on behalf of their members and coordinating business activities and relations of exporters, finding solutions to their problems and providing guidance.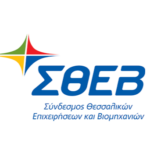 Association of Thessalian Enterprises and Industries STHEV
The Association of Thessalian Industries & Enterprises (STHEV) is the heart of the economic activity and business world in Thessaly and it also represents an established social partner, who resolutely contributes to the creation of favorable conditions which are in favor of business activities and of all economic development in general.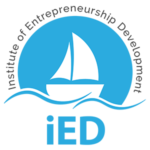 Institute of Entrepreneurship Development
iED is a research organization, established in 2005, with a focus on the promotion of entrepreneurship for everyone. The organization's main activity is the implementation of projects under some of Europe's most influential and groundbreaking programmes, such as: HORIZON 2020 and ERASMUS+.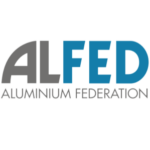 Aluminium Federation (ALFED)
The Aluminium Federation (ALFED) is the voice of the UK aluminium industry and represents businesses who process, trade and work with aluminium – we foster innovation, promote best practice, develop skills and champion member interests. From training and networking to research, advocacy, lobbying and outreach, we help our members solve problems, capitalise on opportunities and boost their competitiveness. ALFED works to expand the market for aluminium products in the UK, and to promote the interests of its members.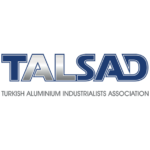 TALSAD - Turkish Aluminium Industrialists Association
As the leading representative of the Turkish aluminium industry, TALSAD works for sustainable growth and development of the aluminium industry in local and regional markets, development and implementation of new and advanced technologies, implementation of good practices in health, safety and environment and works to develop strong local and international partnerships.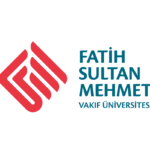 Fatih Sultan Mehmet Vakıf University
Fatih Sultan Mehmet Foundation University was established in 2010 by the decision of the Foundations Assembly of the General Directorate of Foundations. It serves with 8 faculties, namely the Faculty of Letters, the Faculty of Fine Arts, the Faculty of Law, the Faculty of Islamic Sciences, the Faculty of Engineering, the Faculty of Architecture and Design, the Faculty of Education and the Faculty of Economics and Administrative Sciences. On the other hand, FSMVÜ, which also offers postgraduate education to students, provides education services with Fine Arts Vocational School and Vocational School.